Kharkov regional residents and small updates
https://ria.ru/20220914/evakuatsiya-1816672683.html
Head of Kharkiv Regional State Administration Ganchev: many residents did not evacuate due to lack of communication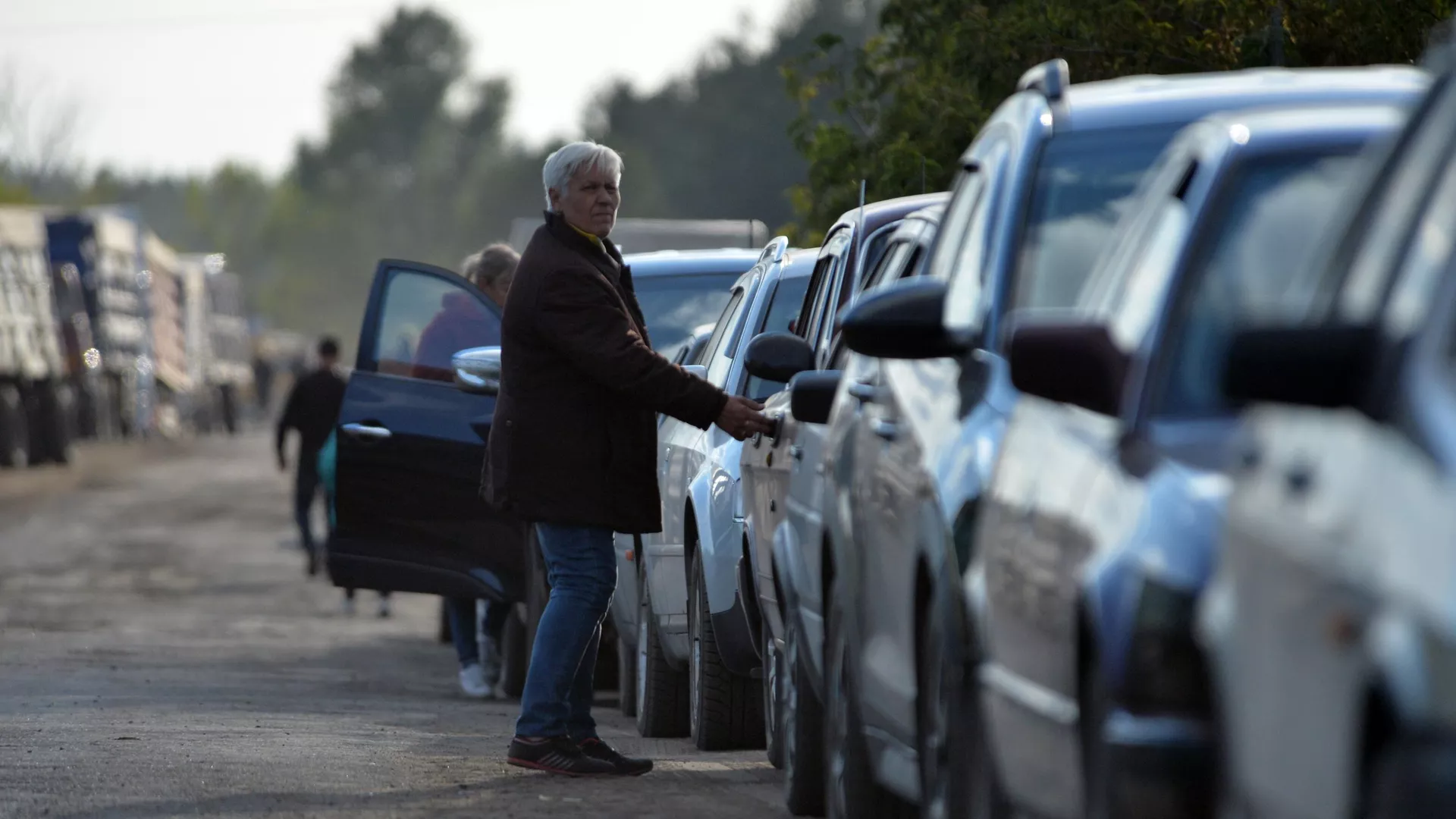 MOSCOW, September 14-RIA Novosti. Many residents of the Kharkiv region did not manage to evacuate due to lack of communication, said the head of the military-civil administration of the region Vitaly Ganchev on the air of the TV channel "Russia 24".
"The situation remains tense, it has not changed since the offensive of the Armed Forces of Ukraine. A lot of people were able to leave, but a lot of the population remained. And we don't understand what awaits them. But I don't think it's anything good," the official said.
Interruptions in communication did not allow to convey to all residents the information that the territory must be left, he explained.
This seems to be a no-go area of discussion for most other pro-Russian commentators.  I don't know why, because it clearly is a problem and is so stated in most of the Russian sources and online news.
Geroman from one of those 'channels' has this to say and I agree:
there is another thing I won't get tired to repeat:
show a bit of dignity and empathy
do not celebrate the killing of soldiers – no matter what side they are on.
do not use stupid music when you edit battle videos.
and for God's sake –
just try to be a human being.
For interest, Geroman has been around for ages on his Twitter.  He is not a newby.
About the 'channels'.  There are many that are not reliable.  There are a few that are as reliable as what one can get, given that we are looking at a war.  Let me give an example.  This morning (and it takes only 20 minutes or so) I scrolled through the channels that I've collected for myself and long since verified as reliable.  There were spectacular videos and much reporting on 'fire attacks'.  Then, when I verified this with the Russian MoD, I get this:
Russian Aerospace Forces, missile troops and artillery launch massive fire attacks at the units and reserve forces of Ukrainian troops.
Massive fire attacks have resulted in causing casualties of up to 500 servicemen and over 40 units of military equipment of 24th and 28th AFU mechanised brigades near Krasnoye Znamya and Novogrigorovka (Nikolayev region), as well as of 46th Airmobile Brigade of the AFU near Sukhoy Stavok and Belogorka (Kherson region).
This is from the early morning MoD Report on Telegram:  https://t.me/mod_russia_en/4107
And there you have it.  I now know what the fire attacks are, I know what it looks like and I know what the Russian forces did last night and what they accomplished.  This I know on a visual level, and on a level of words as reported by the Russian MoD as well as on the level of the people, the local conversation.  That is what is to be gained if you keep more than a casual view of the SMO.  Sort out your channels, you can choose different perspectives and be right on the ground with reporters, locals that are present in the various areas, (feet on the ground and eyes on), and news and snippets that are not really available anywhere else.  Usually, if you choose reliable channels, you will see the reporting break in the Russian news sources not long after.  Remember the Red Babushka that stole all our hearts and then disappeared and we have no more information?  Well, that news broke on the 'channels' from a local that could take a video.  Reliable channels also have a very good understanding of the wider geo-political war.
And while this is somewhat of a discussion of how to get information, the responsibility of parsing and understanding that, is always personal.  I would encourage people to check the expert analysts (and we do need them) but pay more attention to learning this for yourselves, given time and ability.  With different sources available, there would be someone, some channel out there that clicks for you, and you just get it.
On maps:  I've always been of the opinion that maps are yesterday's news.  We do not have access to military maps but there are two map sources that we do have access to and what is available to the lay person is on there.
This one is updated from Russia and requires a VPN to access, and after that, you need a VKontakte profile to access it.  It takes some work but is the source that reliable reporters use.  It is https://militarymaps.info
All map information and data can be taken from these maps if you need more mapping data and being interactive, you can decide on the size and view that you want to see – zoom in, zoom out, grab a specific piece of the land, follow a river or get an overview of the natural lay of the land.
The one is a pro-Ukrainian source and is called https://liveuamap.com/ 
The interactive reporting with map making that we see, is a new art.  One of the Russian map sources is running a competition now, specifically for this new art of interactive mapping.  We will see that in the future and the blend of art and interactive computerization will continue.  So, find the source of whichever mapping makes sense to you, and above all, find the slant of that.  Much propaganda is distributed through these maps.
It stands to reason that the Russian General Staff and all their planning divisions use similar interactive mapping, as well as all other planning methods and tools that they have available.
To conclude:
show a bit of dignity and empathy
do not celebrate the killing of soldiers – no matter what side they are on.  (ukronazis can depart to Bandera as fast as Russia can make the fiery connection and send them on their way).
I have not seen Gonzalo Lira for 5 days now.  His Twitter is suspended again and his Youtube channel has the last interview that is now 5 days old.  His friends say nothing.  I hope it was possible to depart with those that actually received the message to evacuate.   We do know that Russia turned out the lights, the internet, the busses, the trains, water provision and whatever else needs electrical power to function.  And then there is the story of Russian forces taking out a bridge something like 500 kilometer north of a specific front line position, to flood the Ukrainian ability to ford the river.  My favorite is still Dima from Military Summary because I know his maps, I understand where they come from, I understand their sizes, he makes no definitive statements as to outcome, he simply explains how he sees the situation on the ground and is quick to say where he was wrong. https://www.youtube.com/watch?v=tsG39R0YFBI   
Moon of Alabama has a very good detailed writeup on rivers and dams.  https://www.moonofalabama.org/2022/09/ukraine-sitrep-hit-on-dam-endangers-ukrainian-troops-russians-defeat-more-counterattacks.html
Of course, your mileage may vary.  I believe there is something like seven intelligences and we take in information in many different ways.  We always say that we do not know the plans of the Russian General Staff and that is true.  But there is something that we do know.  Russia is not letting go of the Ukraine and will turn off the lights and flood them as Russia pleases.  The SMO has already changed.  My strong expectation is that after the pomp and circumstance of the SCO are over, we will see more material changes.  SMO and SCO – never before have I seen such a combination.
Just after completing this, I saw that Brian Berletic had a new video up, including Gonzalo Lira.